By Kimuri Mwangi
Esther Atieno Ochieng successfully defended her title at the 19th Kenya National Barista Championships (KNBC) this year. The event, held at Nairobi's Galleria Mall showcased the talents of Baristas from across the country.
 KNBC is part of the prestigious World Barista Championships circuit. Its goal is to promote Kenya's speciality coffee industry and encourage sustainable and ethical coffee production practices. The winner will represent Kenya at the upcoming World Barista Championships in Athens, Greece.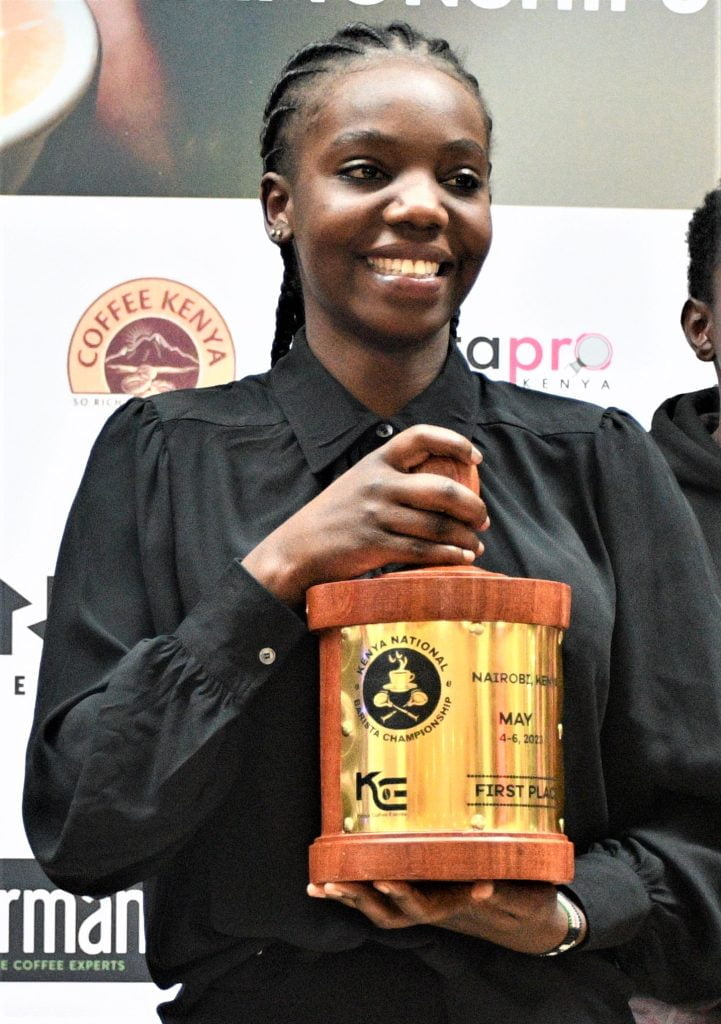 KNBC is organized by Kenya Coffee events which is coordinated by the Coffee Directorate at the Agriculture and Food Authority (AFA) and other stakeholders in the industry like coffee roasters, Cafes, Barista schools, etc.
This year there were 21 entrants who were reduced to 6 finalists namely Kelvin Karuga, Ruth Koki, Kennedy Owino, Terry Maina, Peter Kaboro and the winner Esther Atieno.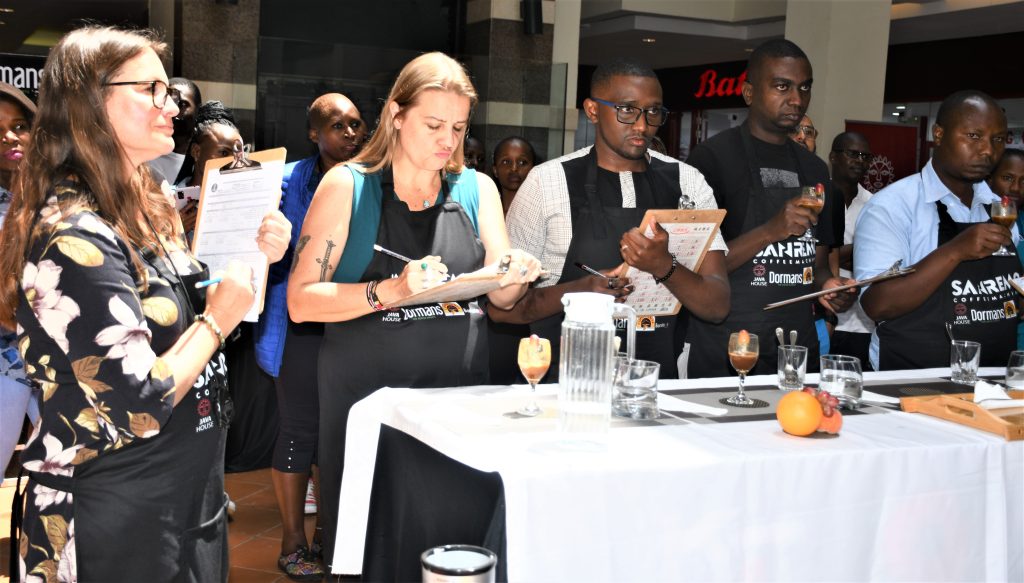 Esther who participated in the World Barista Championships in Melbourne last year, says she got a learning experience there which inspired her to join this year's championship.  "To my fellow youth, I would like to tell you that there is a career in coffee. It's upon you to take a step, and try and figure out what fits you in the coffee industry. Once you get that, go for it," she says.
Martin Shabaya who is a past National Barista Champion for four years in a row and also represented Kenya at the World Barista Championship in 2021 and emerged fifth says the championships have helped in creating more awareness about coffee. "Holding the Championships here attracts a lot of people who want to learn more about coffee, the machines we are using and also lets the youth here view being a Barista as a nice career," opines Shabaya. He adds that past champions have had their careers boosted including him. He is an Ambassador for Sanremo Coffee machines.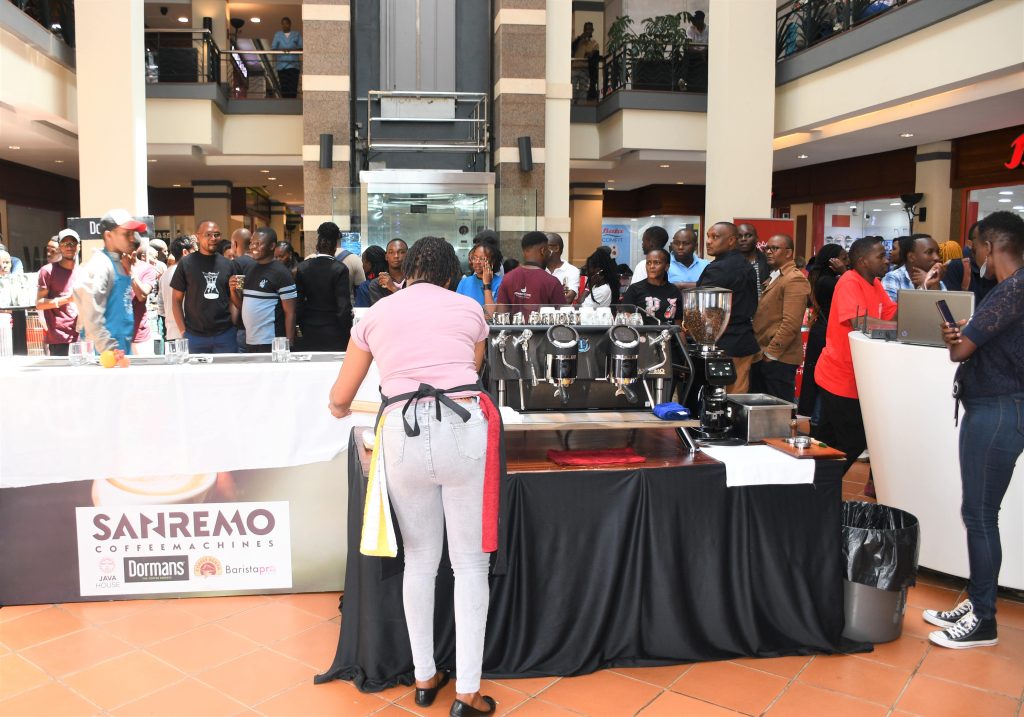 Speaking at the event, Dr Benson Apuoyo the Director of the Coffee Directorate at AFA said that as a country, Kenya has not been doing fairly well in coffee consumption but the Directorate has made various attempts to increase local coffee consumption. "In 2010 our consumption was less than 1% of what we produced as a country. Over ten years we have managed to raise that to 3% of the country's production.  This translates to about 1,740 metric tonnes. We need to go beyond that and consume not less than 5%," said Dr Apuoyo. He added that we should aspire to be in the league of Brazil and Ethiopia who consume much of what they produce. The Director said that the championships were one way of increasing local coffee consumption which in turn has helped in building careers along the value chain from baristas, coffee roasters, cafes, etc.