A total of 118,305 smallholder farmers in Zambia's Eastern Province are benefiting from a project aimed at upscaling Climate Smart Agricultural (CSA) practices.10,755 farmers are lead farmers while 107,550 are benefiting indirectly as follower farmers.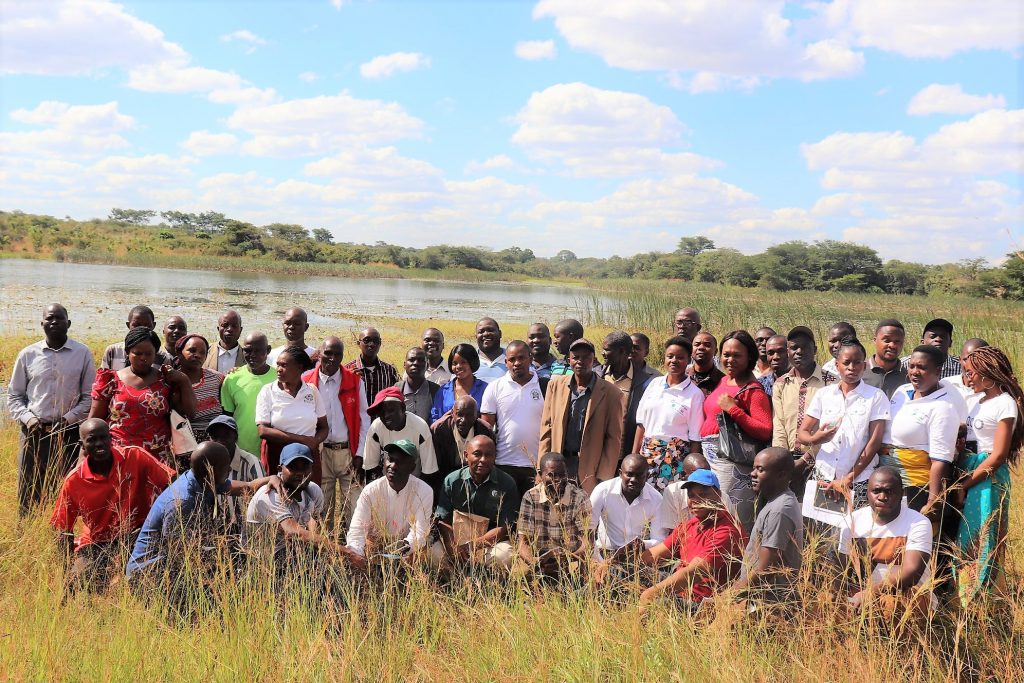 Zambia Integrated Forest Landscape Project (ZIFLP) National Project Manager Dr Tasila Banda says that promotion of climate smart agriculture in the region was part of efforts to improve local farmers' productivity while at the same time increasing their resilience to climate change effects.
"In the first year we worked with 10,755 lead farmers, who through their farmer field schools, were able to give us very promising results…This year, we encouraged them to bring on board 10 follower farmers each; so, that expands the base for our farmers in the Eastern Province," she said, " If a lead farmer chooses to recruit more than 10 follower farmers, we are happy for them because then it means more people are practicing climate smart agriculture."
Dr Banda said the Eastern Province had not been spared from climate induced hazards such as droughts and dry spells as well as inadequate rainfall which had negatively affected farm productivity and contributed to declining crop yields.
She said it was against this backdrop that ZIFLP had partnered with the Ministry of Agriculture to upscale climate smart agriculture techniques in the region.
"Climate smart agriculture helps to absorb the nutrients and the moisture in the soil because they (farmers) are practicing low tillage; they are leaving all the organic matter in the ground, which means that you have more nutrients and you have more moisture from the leftover stalks in the ground. This is important because then it means that when the farmer comes to grow things in the next season, they have a starting point for those; it's almost as if you are giving a jump start to this crop," she said.
Dr Banda said promotion of climate smart agriculture had started to bear fruit.
"In the first season, the yields, when compared with the provincial average and the farmer field school average for the province, were three times more for maize, soybeans, and sunflower, the select crops which we our farmers are working with," she said.
And Dr Banda said ZIFLP had initiated the development of farmer-led irrigation schemes in order to meet the needs of smallholder farmers beyond the growing season.
"We have selected 21 sites where we are going to put boreholes and solar power so that our farmers can grow crops in the dry season when they are note busy in the fields and also have an income from those sources," she said.
Samuel Mumba, a lead farmer of Mphangwe agricultural camp in Katete district, said farmers had, through ZIFLP, been taught good agronomic practices such as basin making and ripping for land preparation, best planting methods, as well as the importance of crop rotation, crop diversification and integration of agroforestry tree species.
"These new method of farming we are being taught enable us to utilize only a small piece of land to grow our crops but, we still get good yields compared to previous farming methods where we would clear huge pieces of land and still get low yields," he said.
ZIFLP is a US$32.8 million worth Zambian Government initiative which is running in Eastern Province from 2017 to 2022 with support from the World Bank.
The project aims at providing support to rural communities in Eastern Province in order to allow them better manage resources of their landscapes, so as to reduce deforestation and unsustainable agriculture, enhance benefits they receive from forestry, agriculture and wildlife, as well as reduce their vulnerability to climate change.