Diversification of crops and livestock is one intervention that Nyandarua County government under Governor Dr Moses Kiarie Badilisha is implementing. The others are the revival of agriculture value chains, agro-processing and aggregation and are included in the County Integrated Development Plan (CIDP 3).
The county is best known for being the biggest potato producer in Kenya and also does well in dairy farming.
The county government has been issuing farmers with avocado seedlings to encourage farmers to get into the venture. The Governor recently toured a macadamia and avocado farm which demonstrated the potential of the crops growing and doing well in Nyandarua County. The farm, owned by William Cira, grows the two crops In Kanjuiri ward.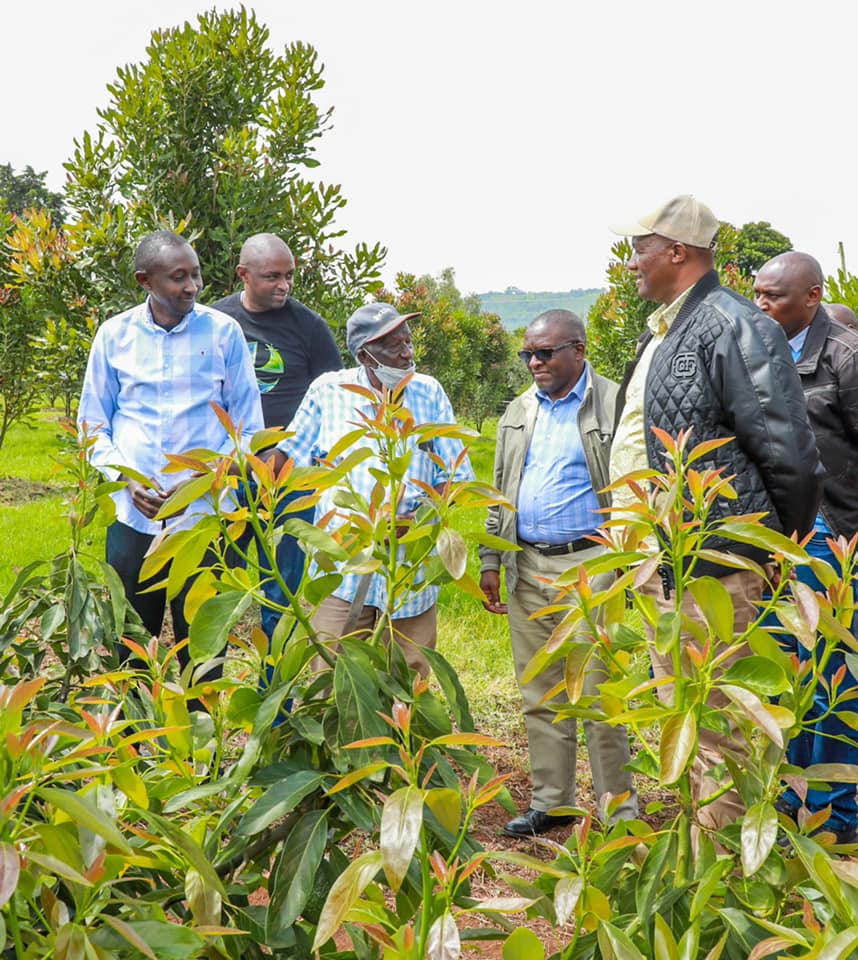 The Governor has also urged all farmers interested in pyrethrum farming to register with their agricultural extension officers to be issued with seedlings and related technical support.
The county chief says that his government has already factored budgetary support to buy pyrethrum seedlings for interested farmers across the county, while at the same time encouraging farmers to equally venture into seedlings multiplication.
"One way to improve our people's livelihoods is through enhancement of the whole value chain. We have embarked on deliberate interventions that target each value chain – from farm inputs, agro-processing and value addition and market linkages," says the Governor. He has identified the cultivation of Markies potatoes, pyrethrum and improved dairy farming as high-yielding ventures that farmers in the county can benefit from.