In brief
Avocado profits have more than doubled in 2023 to Ksh 654.8 million, up from Ksh 288.6 million in 2022
Global Macadamia glut persists leading to a Kshs 329 million sectoral loss for the macadamia business
Recovery expected as Kakuzi Macadamia domestic market retail sales efforts doubled up to mitigate international market risks
Pretax profit down by 65% to Ksh 171.1 million from Kshs 494.7 million
Avocado exports to China up on last year.
Kakuzi PLC has announced a Kshs 171. 1 million half-year pre-tax profit on the back of a difficult trading period due to the prevailing Macadamia global glut.
The firm, which recently adopted a new corporate brand identity, enjoyed a more than double profit lift against its avocado export business, which posted a Kshs 654.8 million growth, up from Kshs 288.6 million posted last year.
Speaking when he confirmed the half-year results, Kakuzi PLC Managing Director Mr Chris Flowers said the firm's bottom line had been impacted by a Kshs 329 million sectoral loss from its macadamia business.
To mitigate further losses in the Macadamia Business, Kakuzi, he said, is currently pursuing a value-addition strategy that will see the firm marketing the produce locally.
"The global macadamia glut continues to affect all leading international exporters from Kenya, Australia and South Africa. To mitigate the losses, we have adopted a local marketing strategy geared at availing value added Macadamia products, including ready-to-eat nuts, macadamia flour and cold-pressed oil," Flowers said.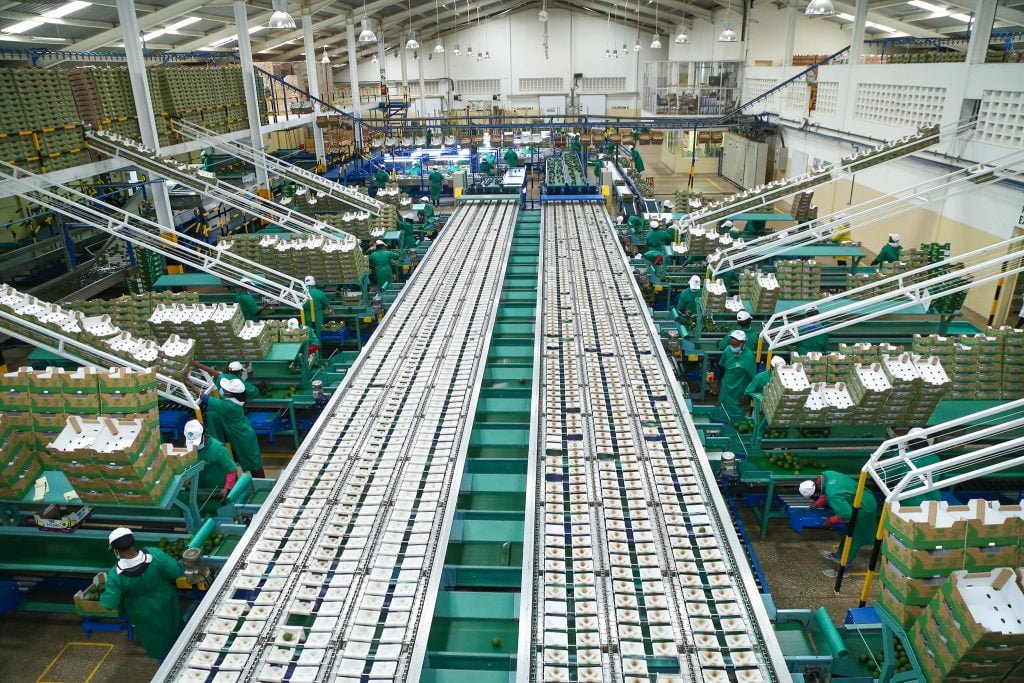 While the macadamia business slowed, Kakuzi's Avocado sales accelerated, with exports to Europe and China peaking. Further avocado business growth is expected in the year's second half as exports to Malaysia and India begin to dispatch.
While confirming the firm's growth strategy, Kakuzi Chairman Mr Nick Ng'ang'a said: "At Kakuzi, we remain committed to a shared prosperity business model that prioritises all our stakeholder needs. Sustainably growing our business, actively implementing our Kakuzi, Community Partnerships, answering the call for climate action and using best practices in all we do to promote our values remains our focus."
Across the other product lines, Kakuzi has expressed confidence in its Blueberry venture prospects. "Although our blueberry volumes are still significantly low vis-a-vis the Avocado and Macadamia outputs, the revenue stream remains firmly within the business plans and inspires further investments. Further afield, the performance of the tea, forestry, livestock, and arable land operations continue to play their important role in our crop portfolio," Said Mr Ng'ang'a.
Early this month, Kakuzi formally adopted a new corporate identity. The new Kakuzi identity signifies a transition to the contemporary world of superfoods growing for both the domestic and export markets based on a strategic decision to prioritize the production of such foods.
As part of the new branding, Kakuzi has also officially launched a range of private-label consumer products developed over the last two years for the domestic market, including ready-to-eat macadamia, gluten-free macadamia flour, cold-pressed macadamia oil and blueberry packs. The company says following an intensive research and development (R&D) programme by the Kakuzi team, the new branded consumer products will be progressively availed to the local market.