Kenyan avocado growers and exporters may soon enjoy seeing their produce in Malaysia as efforts to diversify the fruit's market continues in the country.
Two experts from the Department of Malaysia Quarantine and Inspection Services are in Kenya to carry out verification audits on avocado orchards and pack houses as part of Pest Risk Analysis (PRA).
The Kenyan and Malaysian governments have been working on PRA to allow the export of fresh avocado to the Asian nation. The main objective is to identify measures put in place by Kenya through Kenya Plant Health Inspectorate Service (KEPHIS) to mitigate against pests of concern to Malaysia which are the False Codling Moth (FCM), Coconut bug, scales and fruit fly (ceratitis).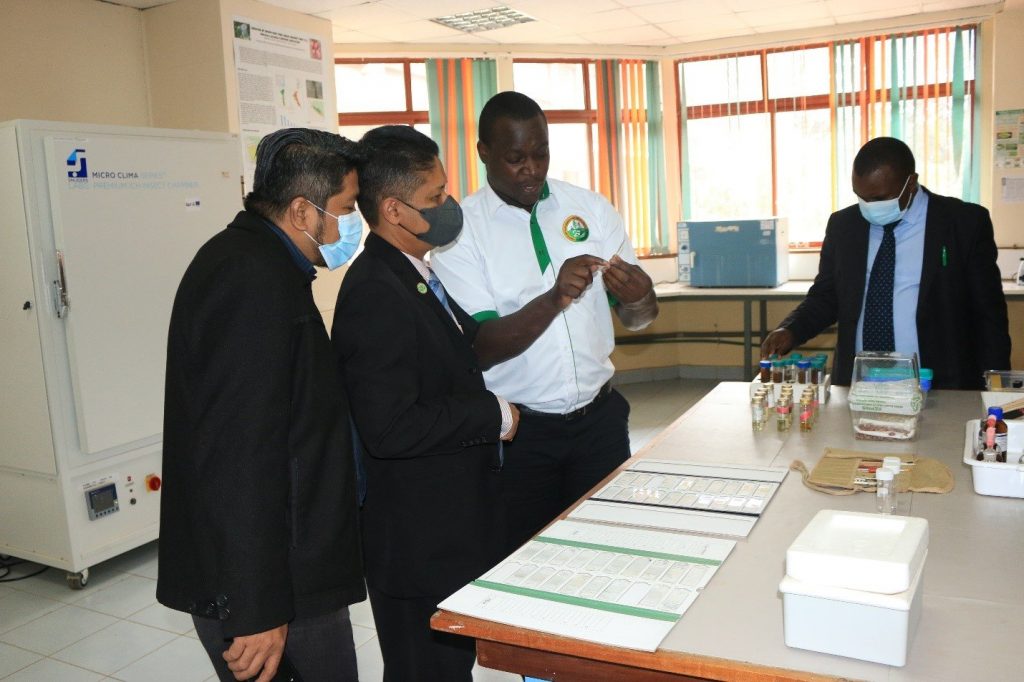 The experts are also interested in evaluating the avocado export certification process to other market destinations. This forms part of the process of ensuring market requirements are met before exports can start. Kuala Lumpur prefers fresh avocado fruits to be sourced from registered and coded orchards.
Mr. Sharipuddin Halidi and Mr. Mohamed Kasim held a meeting with KEPHIS management, the Kenya Export Promotion and Branding Agency (KEPROBA) and plant health experts to deliberate on the Malaysian market requirements.
In addition to farms and pack houses, the Malaysians will visit Kenya's main export exit point the Jomo Kenyatta International Airport. KEPHIS says Kenya hopes for positive findings that will enable avocado exports to the Asian nation as this will be a boost after China opened a fresh avocado market to Kenya recently.
The experts also visited Kakuzi Limited which recently started exporting avocados to China. The company says it provided the necessary cooperation to the KEPHIS and Malaysia NPPO teams who conducted the facility & field audits to confirm their export readiness to the Malaysian market.