The Ministry of Agriculture Animal Industry and Fisheries has kick-started the roll out of the nucleus farmer model in Uganda.The model which was unveiled by Hon. Vincent Bamulangaki Ssempijja the Minister for Agriculture, Animal Industry and Fisheries at the 2019 Top Policy Management Retreat in Masaka is one of the Ministry's flagship approaches to transforming the sector.
As presented by Mr. Pius Wakabi Kasajja the Ministry Permanent Secretary, a nucleus farmer under this model is a model farmer at village level, who has adopted best practices of Agriculture as promoted by the Ministry.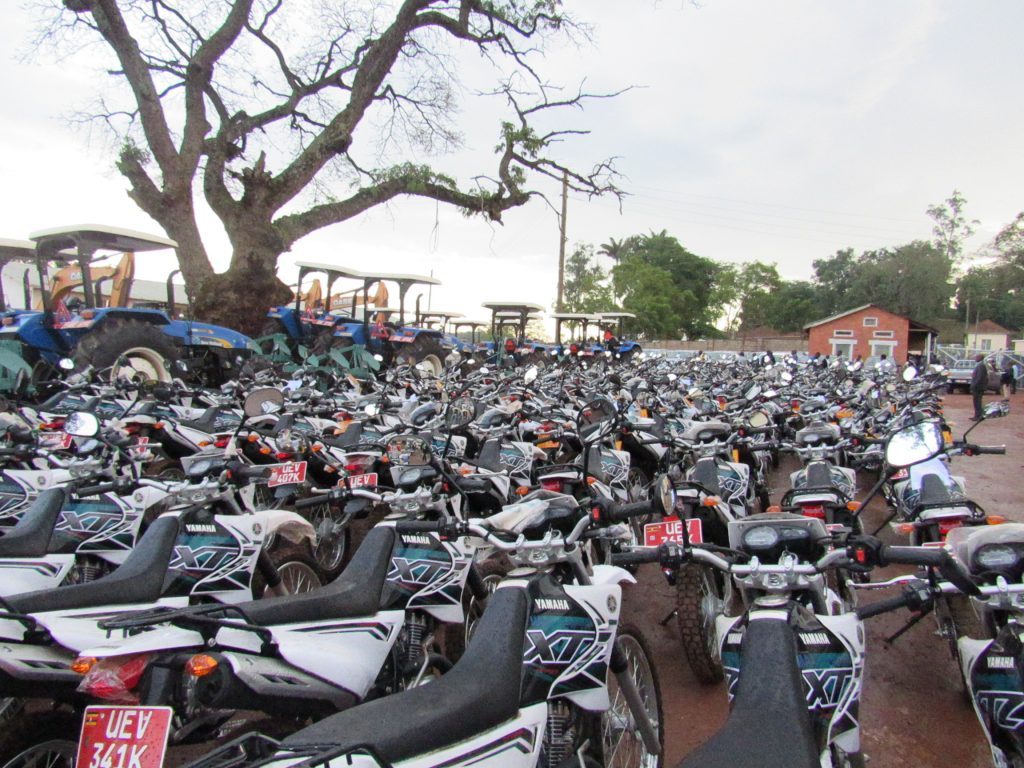 The nucleus farmer, who is selected by the District Agricultural Extension Officers and Local Government through the District Production and Marketing Officers, serves as the area's link to, among others, mechanization and irrigation services of government, agricultural financing, agricultural technologies, highly-productive crop varieties and animal breeds, agro-processing centers (which are key under Government's focus on agro-industrialization) and markets including local and international markets for agricultural products.
As a way of improving agricultural mechanization in the country, the Ministry procured 12 heavy earth-moving machines, 284 tractors and implements. To ensure sustainable usage of such machinery, the Ministry has supported recruitment of 33 Senior Agricultural Engineers in 33 district Local Governments with the target of covering all districts in the country. The Ministry also procured motorcycles for all agricultural extension workers to ease mobility. The personnel recruited will continue to work with all farmers with the nucleus farmer as a focal point person.
The nucleus farmer's premises are designed to host demonstration of certified inputs and best practices of input usage. This will help farmers around them to clearly differentiate between counterfeit and genuine agro-inputs.