The inaugural board of the New Kenya Planters Cooperative Union (New KPCU) was officially inaugurated as part of an ongoing restructuring of the old KPCU under the direction of His Excellency President Uhuru Kenyatta. The inauguration was presided over by Cabinet Secretary Industry, Trade & Cooperatives Hon Peter Munya at the ministry headquarters.
The new board chaired by Henry Kinyua committed itself to the ongoing restructuring program and promised to turn around the fortunes of the Kenyan coffee farmer in line with the wishes and directives of the President and the government. The board is gearing itself for full operationalization of the Coffee Cherry Advance Revolving Fund.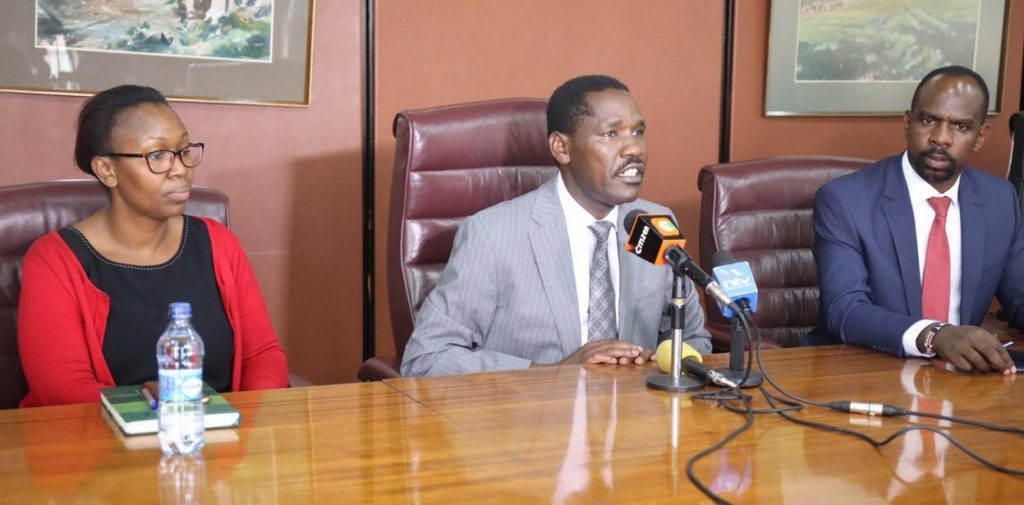 "The task ahead is daunting but not impossible. You have the blessings right from the top, to return the coffee farmer to the optimum returns of the 70's and even higher," the CS said.
Principal Secretary for State Department of Cooperatives Ali Noor Ismail, also a board member, attended the launch. Also, in attendance were the seven other board members – Muthoni Wangai, Simeon Thuranira Atheru, Sebastian Maina Wambugu, Anthony Nzau Musau, Michael Mwirigi Mungai, Josephine Kemunto Omwenga and Rita Viola Mukami Mukundi.
The Minister later introduced the new KPCU Board members after touring KPCU mills at Wakulima House and announced a raft of measures that the Government has introduced to revive the ailing Coffee Sector. He urged the Coffee farmers to continue delivery of quality coffee to KPCU now that there is ready market at the United States of America. The Cabinet Secretary and the new KPCU board members also toured Dandora KPCU Depot during a familiarization tour.
Late last year, the Cabinet- after taking stock of the troubled history with old KPCU and its inability to deliver to coffee farmers, approved the incorporation of a New Kenya Planters Cooperative Union Public Limited Company (New KPCU).
The New KPCU was mandated by the Cabinet to administer the Coffee Cherry Revolving Fund under the Public Finance Management (Coffee Cherry Advance Revolving Fund) Regulations, 2019. The Cabinet also approved the transfer of assets of KPCU (under liquidation) to New KPCU, subject to an ongoing liquidation and court process on the same.
Instructively, the Cabinet approved the utilization of small portion of Coffee Cherry Revolving Fund in the interim to settle debts owed to banks and coffee farmers. This is before the full roll-out of the fund in line with its function and mandate as per the regulations.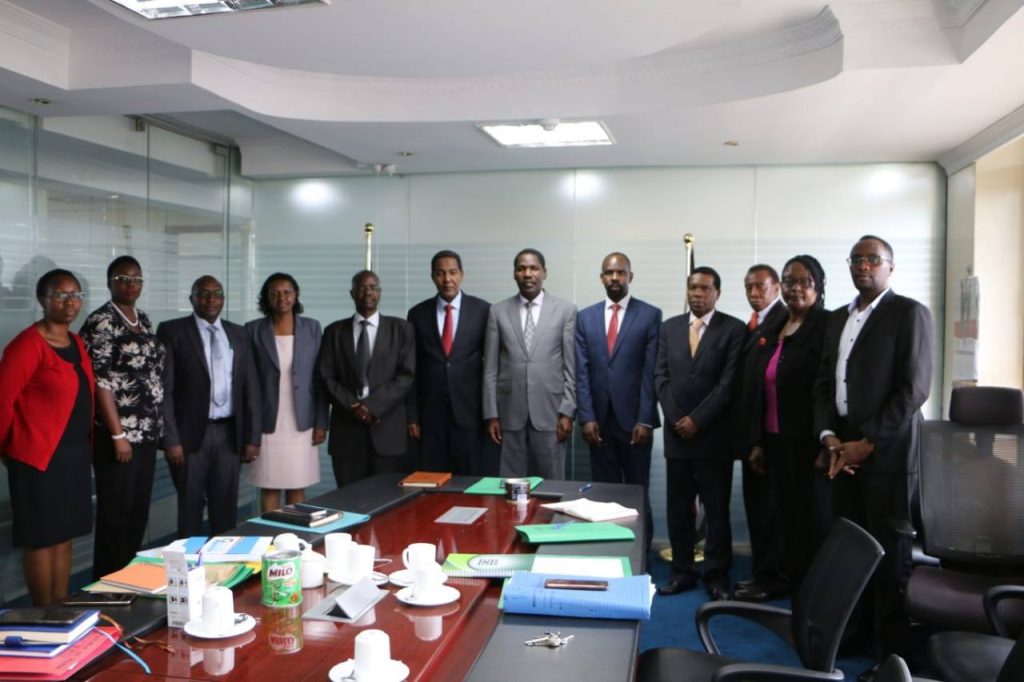 Consequently, the Cabinet Secretary Industry, Trade & Cooperatives Hon Peter Munya, in consultation with the Attorney General and with the guidance of His Excellency the President, proceeded to incorporate New KPCU as a limited liability company. The vision and mission of the new company is to stabilize KPCU after which the union will be transferred back to the farmers.
Vide the Kenya Gazette Vol. CXXI No. 174 of December 20, 2019, the President appointed Henry Kinyua to chair the board for a period of one year.