Uganda is rolling out a National Oil Palm Project.
An estimated 30,800 households will directly benefit from the project activities.
That number, on the basis of an average household size of 5, translates into 154,000 individuals.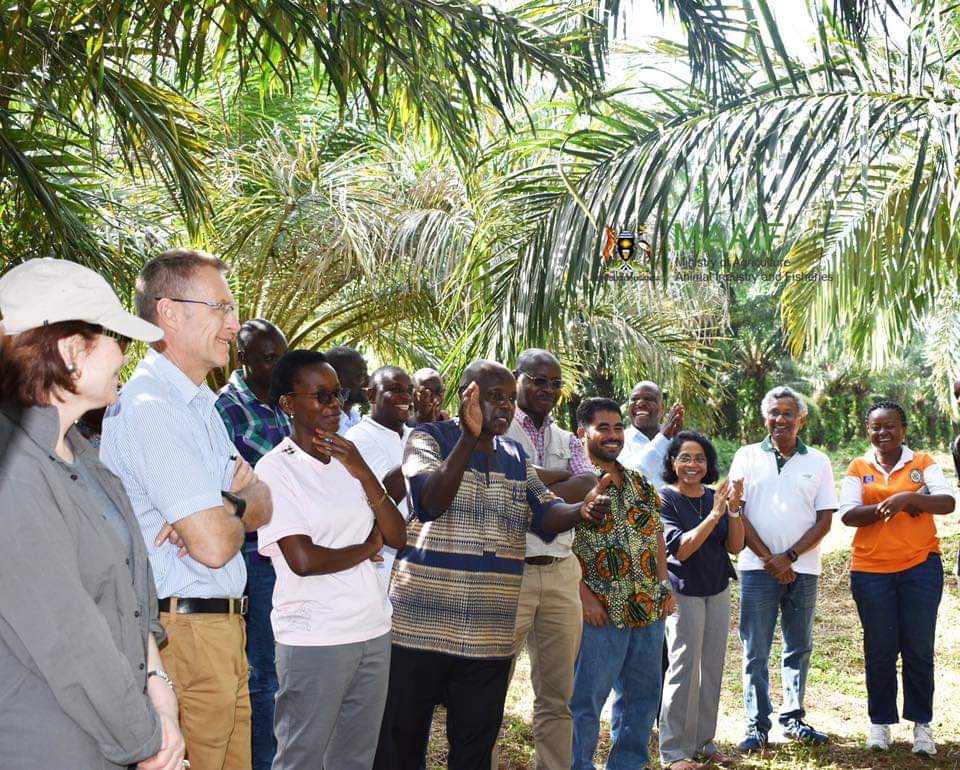 Of these, over 11,000 households will benefit as smallholder Oil Palm growers and a total of 23,700 households are expected to benefit from the Alternative Economic Livelihoods activities, out of which 19,300 will be additional, non Oil Palm growing households.
A total of 8,100 households will benefit from the mitigation of social risk (household mentoring) activities which will include not only Oil Palm growers and non Oil Palm growers but also an estimated 475 workers in the nucleus estates of Kalangala and Buvuma.