President Paul Kagame inaugurated Nasho Irrigation Scheme, a center pivot irrigation project that has been developed in Nasho Sector of Kirehe District by the Government of Rwanda in partnership with the Howard G. Buffet Foundation (HGBF) to modernize Rwanda's agriculture sector and specifically improve smallholder farmers' livelihoods.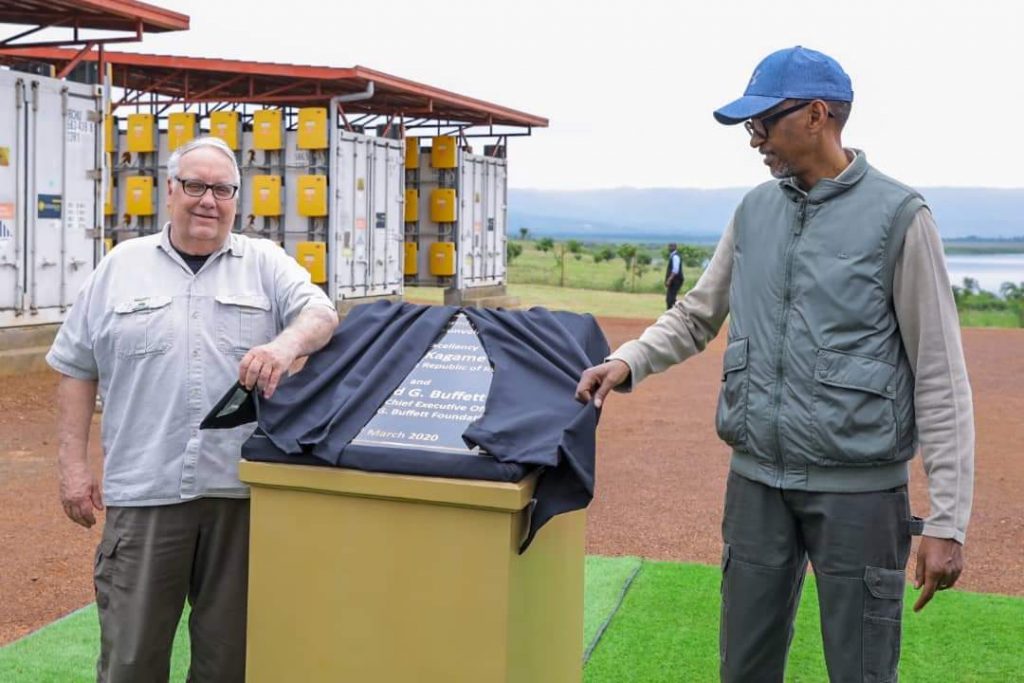 The function was attended by Howard Graham Buffett, an American businessman whose foundation has supported the development of this project, senior government officials, and local people among others.
Operational since the agriculture season 2017A, Nasho Irrigation Scheme project is made of 63 center pivots irrigation system, irrigating 1,173 hectares belonging to 2,099 smallholder farmers.
The project, worth 54 million USD, helps local farmers improve their livelihoods by enabling them to grow crops all year round, and allowing for a more efficient use of inputs, such as water and fertilizer, and by enhancing the yields and quality of the crops they grow.
Speaking at the inauguration ceremony, President Kagame thanked Howard G. Buffett for the partnership that has become very productive in Rwanda's agriculture and conservation to make a big difference for so many lives.
"I am very glad that we are witnessing a scheme like this one which has improved lives of so many to a level many people would not have thought could be achieved in such a short time," the H8ead of State said. "We, the Rwandans, have a challenge to make sure that this productive relationship never comes to waste at any point."
President Kagame also pointed out that the government will keep providing all farmers with advisory services so that they can achieve an increased farm productivity.
As of the agriculture season 2020A at Nasho Irrigation Project, the productivity for maize is between 5.5MT/ha and 10MT/ha, Bean:1.5 MT/ha, and Soybean: 1.3 MT/ha.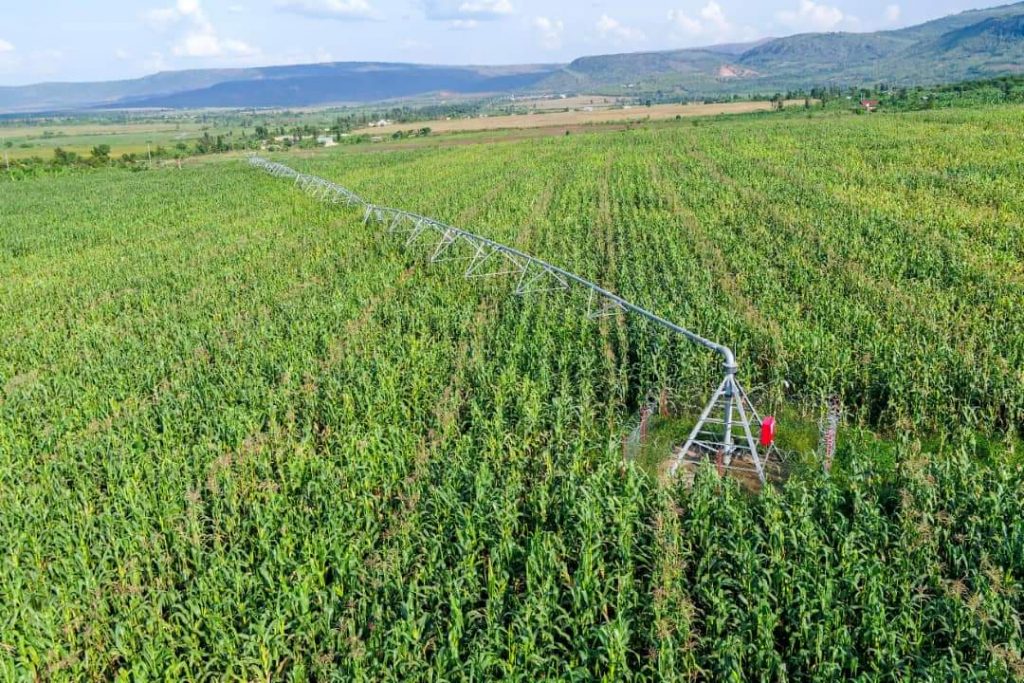 Beneficiaries of the irrigation systems were grouped into a cooperative dubbed Nasho Irrigation Cooperative (NAICO); which utilize and maintain the infrastructure.
The scheme also consists of a solar power plant with a capacity of 3.3 megawatts to power the irrigation system, with 2.4 MW battery storage unit installed, to provide electricity to pump water and reduce the burden from farmers.
In addition, 144 houses (36 houses that are four-in-one) to resettle households from areas under pivot irrigation, and farm buildings were constructed thanks to this project. About 24 km of existing roads within the project area were also widened and resurfaced and about 10 km of new roads created, which made it easy for installation of irrigation systems as well as transportation of inputs and produce.