The Government has struck a deal with two Chinese firms: Benny Tea and Zhengzhou Two-Straits Enterprise Management, to export specialty tea to China up to 5 million Kilos annually, valued at an estimated amount of Ksh.7 billion in the first 3 years.
According to the CS Agriculture Mwangi Kiunjuri, this is expected to increase to over 30 million kilos annually valued at an estimate of Ksh. 40 billion within the next 10 years.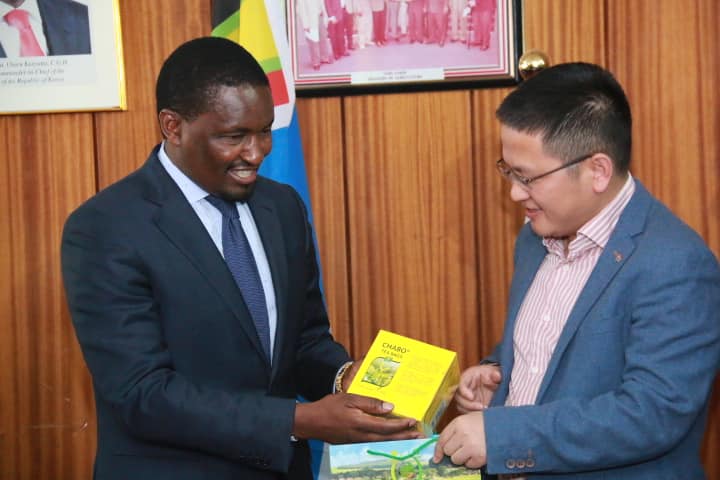 Led by the Secretary General of Ecological Tea and Coffee Branch of China National Forestry Federation Mr. Zhu Zhonghai, a 7-member delegation from the two firms visited visited the CS and donated Ksh 15 million towards the education sector within the tea producing zones in Kenya.