We are running late for a date with the Chairman of Karurumo Horticulture Self-help Group who had earlier told us that he would be leaving for Embu to get some supplies. The road from Embu town to Karurumo Shopping Centre is in a perfect state and it doesn't take us long. A few metres from the shopping centre, we meet Alloys Mbogo waiting patiently for us.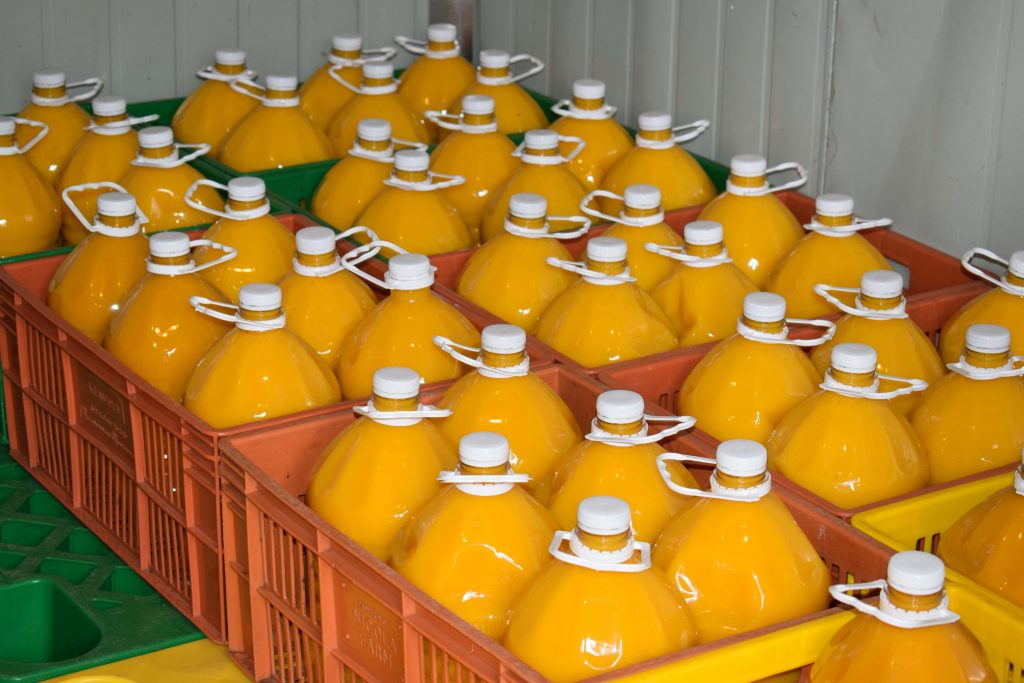 He takes us around the horticulture processing factory that sits on three-quarter-acre, the building belongs to Karurumo Horticulture Self-help Group, which mainly processes mangoes into various products. Alloys Mbogo, tells us that the group started in 2003 with 53 members to find a way of reducing a large number of mangoes that go to waste every season. Embu county has more than 400,000 mango fruit trees, with December to April being the peak season. Karurumo area is rich with mango trees of all varieties which prompted the residents to form the group.
Since most small-scale farmers don't have proper storage facilities, they sell their fruits to brokers and the rest rot in the farms. It is with this in mind that Mbogo remembers their meetings under a tree as they sought to find a solution. In 2015 the members were taught some value addition skills by a German organisation, GIZ. They then started processing fruits from a member's house in 2007.
"Out of the initial 53 members, only 15 members were patient enough to go through the challenges we encountered and these are the members of the group up to date. We contributed and bought this land at Kshs. 450,000 in 2012. We then got a loan from Equity Bank and we built a greenhouse solar dryer at Sh500,000 and built other structures," says Mbogo. He advises groups who would want to succeed not to expect immediate benefits from projects but to be patient and not to lose focus.
The group caught the attention of development partners who came together and upgraded their facilities into a modern processing factory. This was done through the University of Nairobi Postharvest Project team supported by the Rockefeller Foundation under the YieldWise Program on Postharvest Loss Reduction. The project was implemented in collaboration with Jomo Kenyatta University of Science and Technology (JKUAT), and TechnoServe Kenya to the tune of Kshs. 20 million in 2016-2017. Mbogo says they faced another problem after the facility upgrade as the machines could only run on a three-phase power set up. He thanks Embu Governor Martin Wambora who came to their rescue by facilitating the installation of a transformer to the factory to a tune of Kshs. 800,000.
The modern facility, Karurumo Smallholder Aggregation and Processing centre has cold storage facilities for collection of their produce in addition to wet-processing and dry processing facilities. They also have a tunnel solar drier facility that has fans which distribute the cold air evenly to the produce for uniform drying. "Because mangoes are seasonal, we decided to process other fruits and produce to make sure the factory is not idle as we wait for the mango season. We recently acquired the Kenya Bureau of Standards (KEBS) certification for our products like Pedo Mango juice. Among other products we produce are include Pedo jam, Pumpkin flour, moringa flour, banana flour, cassava flour, dried tomatoes, mango chips, mango flour among others," says Mbogo.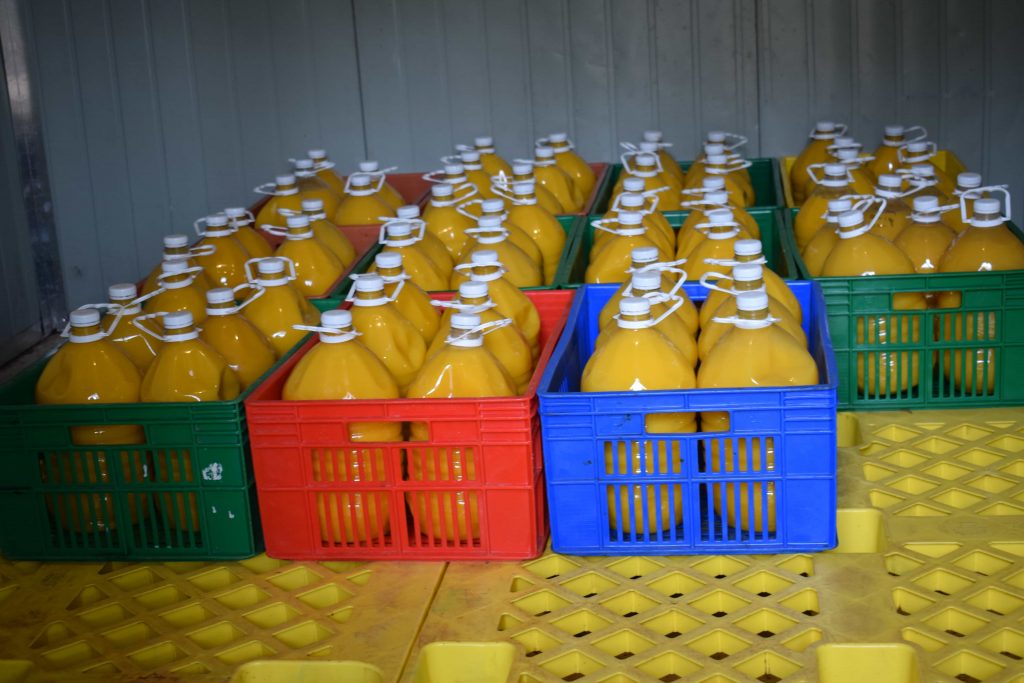 Mango fruits are weighed then washed after arriving in the centre. They are then peeled and sliced into smaller pieces then put in the pulping machine for pulping after which the pulp is pasteurized. The pulp is then cooled to the required temperature then packaged for sale. It is sold as pulp or processed into other products like juice. A litre of unprocessed pulp goes for Kshs. 200. They sell most of their products locally but Mbogo says they expect their market to widen as they expand their number of products. Two companies from Nairobi have contracted them to supply banana flour which they use in their products. As he escorts us out after the tour, Mbogo says the future looks bright for them after years of sacrifice.