Livestock farming in Nairobi City County is doing well although real estate has taken a lot of agricultural lands. According to Florence Murekefu who is the County Director, Livestock Production in Nairobi City County, livestock farming was happening on a large scale even before the city was born with ranches like Embakasi ranch well established. According to the Director, there are many dairy farmers in Nairobi today owning small scale dairy commercialized farms. They are mostly concentrated in peri-urban sub-counties like Kasarani, Dagoretti, parts of Westlands, parts of Roysambu and parts of Embakasi. She particularly singles out Kayole as an area where many people own dairy cattle. She was speaking to Kilimo News during the recently concluded Nairobi Agricultural Trade Fair popularly known as Nairobi Show.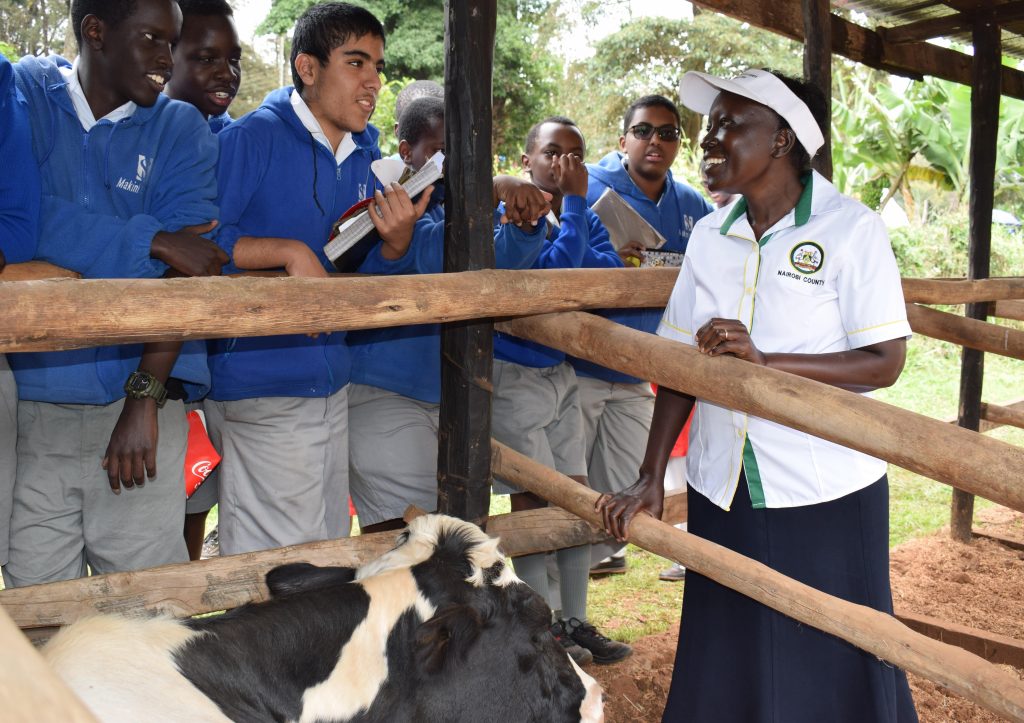 "Today farmers in the city use modern urban farming methods due to space scarcity and it is common to find a farmer with 100 heads of dairy cattle in a quarter acre of land practising zero grazing. They use industrial byproducts from industries in the city and hay from neighbouring counties to feed their cattle," says Murekefu. The production cost is not so high according to her because the distance where farmers get the industry byproducts and hay is not very far. Brewers waste from Kenya Breweries factory is popular with dairy farmers. Most of these farmers sell their milk at the farm gate where they fetch a good price as consumers know the source of the milk. Many Nairobi residents who spoke to Kilimo News said that they prefer buying milk whose source they know as there are milk traders who mix their milk with other substances to increase the quantity and profits.
"The city bylaws when Nairobi was a city Council slowed down dairy farming in the city as many people misunderstood them. The laws prohibited animals in the Central Business District (CBD) but many people assumed that they prohibited livestock in the whole city which is not the case. After devolution, we came up with the Nairobi Agriculture & Livestock Promotion Act (2015) so agriculture is officially recognized in the city," says Murekefu. She, however, cautions the public not to mistake roaming animals as part of livestock farming. Roaming animals are prohibited in the city under the disease control act as they can spread diseases. There is a category of animals that require a license to keep in the city. These are animals that carry diseases which affect both animals and human beings like dogs. "If your cattle, pigs, goats etc., are not a nuisance to your neighbours and you manage their waste in well, nobody should harass you for practising farming in the city," adds the Director.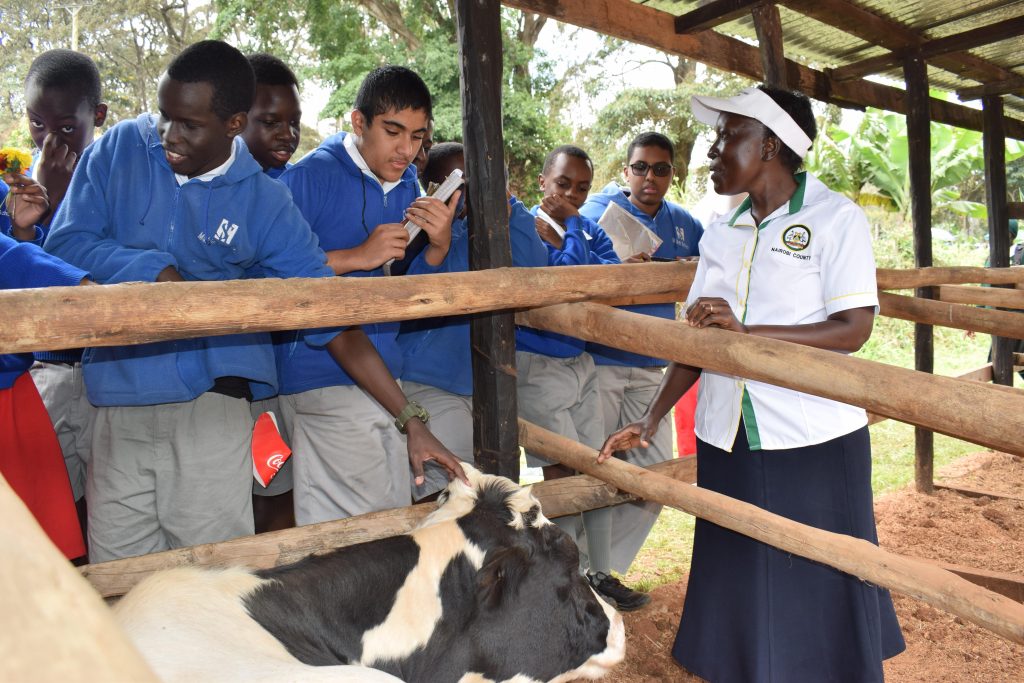 She says that the County has free extension services to support farmers and urges them to cooperate with the County Government of Nairobi to benefit more. "We have farmers who are doing a good job. We have a farmer whose cow calved here at the show and it is producing 48 litres of milk per day and this is the first lactation. This means if the farmer properly manages the cow it is going to produce more," opines the Director