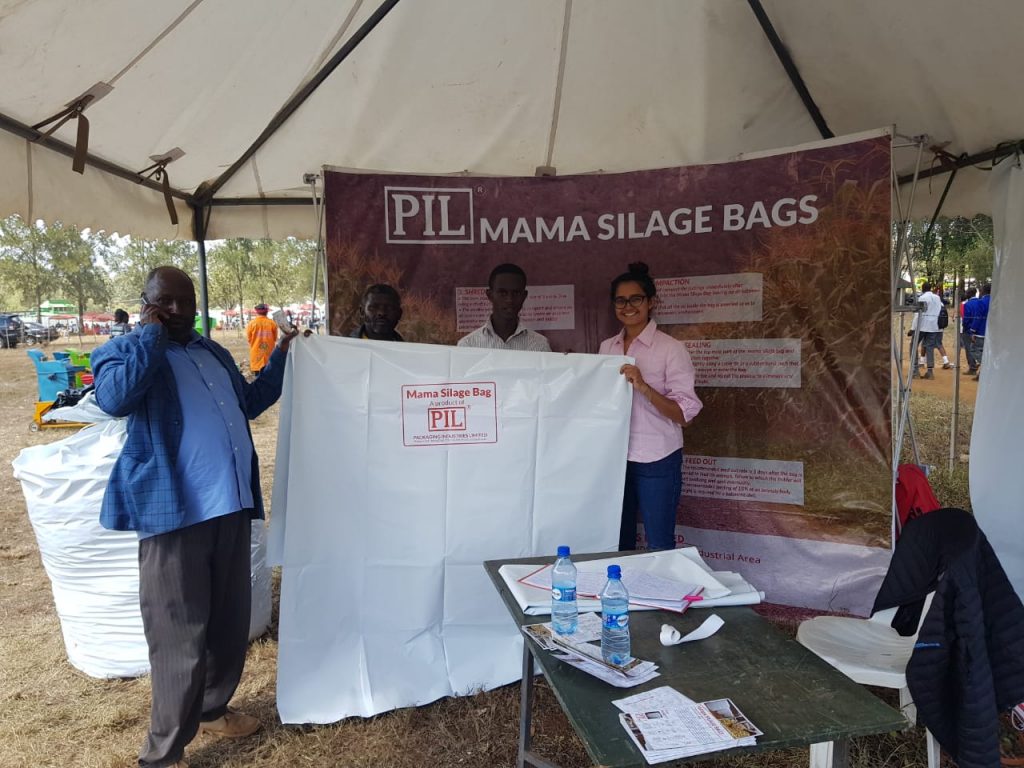 Kenya's dairy industry is facing a crisis due to heavy investments in processing plants and reduced milk production. Reduction of milk production is caused by extended drought periods associated with climate change. As a result, there will be overcapacity in milk processing and reduced supply. "With major investments and up scaling of dairy plants currently happening in the country, we will soon have overcapacity of processing but less supply of milk", says Vaishali Malde of Packaging Industries Limited.

Dairy production accounts for 14% of agricultural GDP and 6-8% of Kenya's GDP. The sector has huge number of small-scale farmers, who make up 70-80% of the total production. In addition, Kenya's 1 million stockholders keep the largest dairy herd in Africa. The industry contributes about 2 billion US Dollars to the country's GDP. This includes farmers, traders and vendors, collection centres, processors, and retailers. The industry generates an estimated 1 million jobs at farm level and an additional 500,000 in direct employment and another 750,000 jobs in support services. The dairy sector is therefore vital in poverty alleviation in both the rural and urban areas. It contributes to food and nutritional security and increased household incomes.
"Unfortunately, climate change has caused extended periods of drought which makes it difficult for farmers to feed their cows. This is why we have introduced the farmers to Mama Silage Bags, which allows them to store fodder for up to one year under direct sunlight. This enables farmers to feed their cows with fodder all year round, no matter the weather", notes Vaishali.
Fodder preparation and storage is a reasonably complex scientific undertaking requiring extensive training to farmers. With their partners and network of extension managers, Packaging Industries Limited has successfully trained over 3000 farmers in the last six months on how to properly prepare and preserve fodder for their cows using Mama Silage bags. The trainings coached smallholder farmers, extension officers and workers, management of cooperatives, service provider enterprise members, along with input suppliers in Mt Kenya and Western Kenya, and North-Rift regions.
"The digital age makes plenty of information available from developed countries over the internet. However, the adoption of technologies from developed countries without local adaptation causes high costs and losses to farmers. Locally designed silage bags are adapted to local conditions, which is what farmers need", says Dr. Lucy Muthui, a retired Vet with the ministry of Agriculture and Livestock production.
 "Silage bags enable farmers to ensure that their animals eat a consistently adequate and high quality fodder as a result of proper fodder preservation. They provide the necessary anaerobic conditions for fermentation of fodder and defend the silage from oxygen transpiration, the main cause of silage spoilage through formation of moulds. They are also durable and reusable multiple times. A good silage bag has a capacity of approximately 600kgs. When this fodder is then fed to animals, there will be a definite increase in milk production, better health, higher fertility and productivity", she concludes.
Should you require more information on Mama Silage Bags, contact sales@pil.co.ke or call 0700745745/0701745745